Success story – Janne Pohjanen, Pohjaset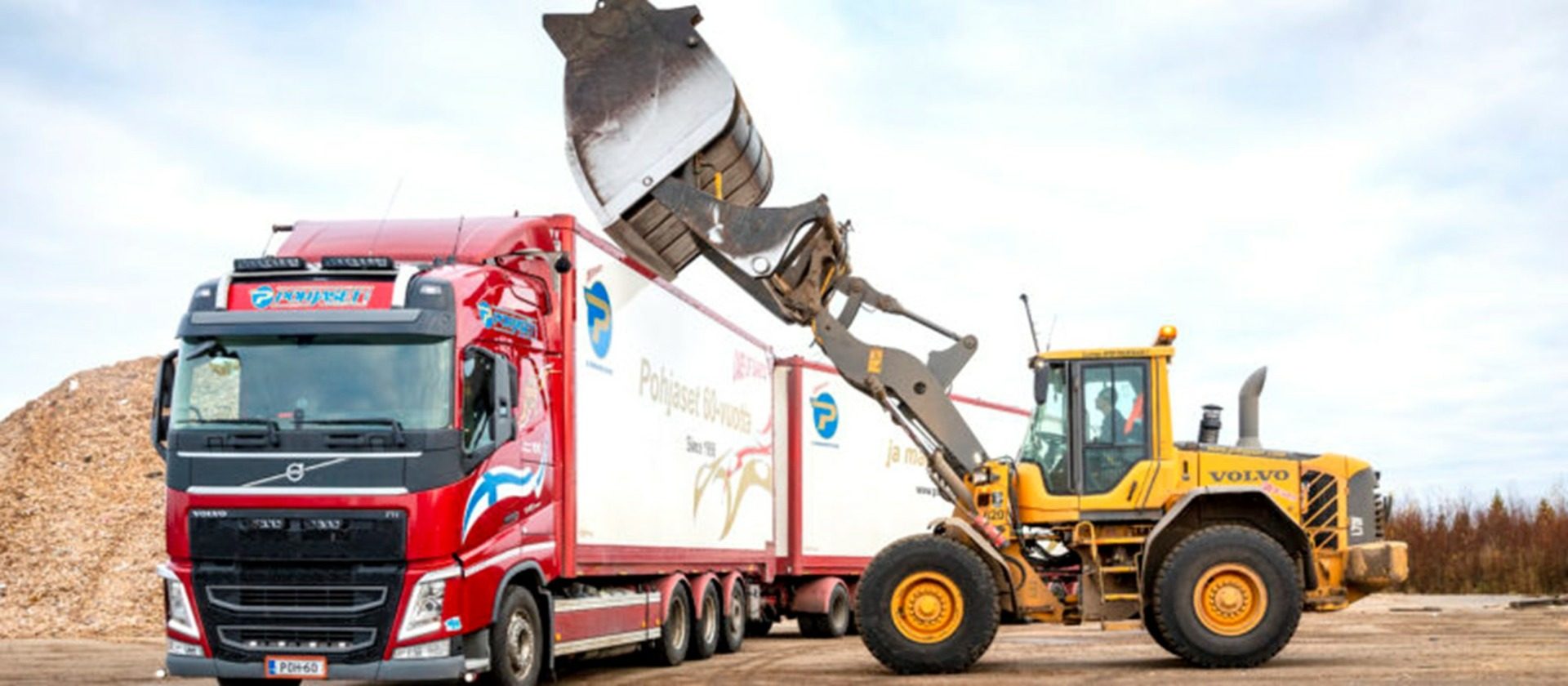 The Pohjanens work together toward a common vision, in which trust is the key
Established more than 60 years ago, Pohjaset is a family-owned business that offers logistics, bioenergy and recycling services. Over the decades, the company has seen both highs and lows, but right now the future is looking promising. One of the company owners since 2003, the current CEO Janne Pohjanen explains how Pohjaset has found its way towards growth and success.
"When I was younger, I was a keen ice hockey and floorball player and an all-around team sports enthusiast. In the winters in the neighbourhood of Arpela in Tornio, when we got together to play, we would first shovel the snow and then play. I come from a large family – I have four sisters and three brothers. In primary school I wanted nothing to do with the family business so instead I focussed on sports. My older brother even criticised me for being too interested in ice hockey and less so in working. In retrospect, I believe that playing team sports has benefited me in working life.
When I had to decide what to study after primary school, I was drawn to car mechanic training. However, my father suggested that I study business and economics as it would be useful in the future. This is what I ended up studying, but I never finished my thesis as I was too busy working. Despite never graduating, I learned touch typing, IT skills and organisational skills, which have all proved extremely useful in working life.
In 2002 and 2003, my father reached the conclusion that he should give away his shares in the company. At that time – and even though I was in the middle of building my own house – I decided to become a shareholder and assume ownership of the company together with my brothers so that each of us got 25% of the company's shares.
When I started in the family business, it was quite a bit smaller than it is now. Of course, we did have some of our current business operations back then, but there was still plenty of room for improvement. When we were awarded the contract to transfer the production of a Stora Enso paper mill to Ajos in 2006, I got my first proper taste of working in a leadership role, which I had only done a little at a previous job at a sawmill. At first, I thought that I wasn't made of leadership material as I had always worked alongside other employees.
However, in the same year we made the decision that I would take on more responsibilities within the company. I got to choose who I worked with – kind of like picking my own team mates. At this stage, I drew a lot of inspiration from my background in team sports in my mind. And I do think that many of the principles of team sports also apply to running a business: you have to be willing to get your hands dirty and you have to trust those around you.
Later on, I got more responsibilities and spearheaded the project to update our data system. The systems we had at the time were selected because they were suitable for earthworks, but they became obsolete when we started to focus more and more on logistics and biofuel solutions. This is where my background came in handy, along with the skills I picked up in the defence forces and the financial skills my grandfather taught me. My father used to always say 'small expenses over big pay cheques'. This is the principle I follow to make sure we're doing the right thing.
These were the themes with which we started to build the operations of Pohjaset together with my brothers and nephews. The financial crisis of the 2000s left us, too, in a crisis. Even though our turnover was over EUR 10 million, things were not looking as good within the company as the figures would have led you to believe.
When Seppo Laine, the current chairman of the board and a minority shareholder, joined us in 2013, he helped us to prepare a review of how the company was performing at the time. With the review in our arsenal, we started to seriously develop the business piece by piece. Internally, we were in a situation where I shared the title of CEO together with my brother Raimo. Based on the review, we decided that I would step aside from my then role at the company for a while, get further training in international business and then re-join the company as the sole CEO on 1 January 2015.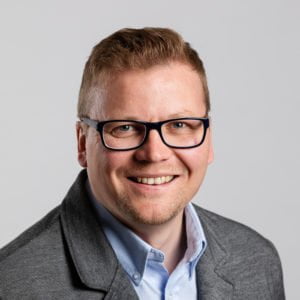 This is what we did and, together with my brothers Raimo and Seppo, we established a new organisational model based on business units. This gave each of us our own area of responsibilities, allowing us to base our operations on mutual trust.
At the time, we used a lot of team sports jargon even though none of us ever made it beyond the Sunday league. However, I think that sports can teach us a lot about things like how to welcome a newcomer – in business, too, it's important to feel like you belong. It's even included in our values that we must promote a strong team spirit, and this applies to both the management and the employees.
We updated our company values recently and decided to keep them simple to make them easy to remember. The values, which are 'our customers are our partners', 'we value our employees', 'we promote safety and sustainability', 'our operations are profitable', 'we keep our word' and 'together we will succeed better' are part of our everyday operations.
We are now in a situation in which everyone in the company can trust one another. No one needs to keep an eye on someone else to make sure they are doing their job. Instead, we trust that everyone is doing their best no matter what task they have at hand and that there's always someone you can call if you need a pep talk or support for an idea. Our leadership model also underlines the importance of regular management team and board meetings, which give us the chance to look back at what we have done while still focussing on our future strategy.
In my opinion, these are the building blocks of good business operations. When you are surrounded by and work with the right kind of people, it pays off to channel their resources into what they are good at. We focus on everyone's individual strengths. In a way, choosing new employees is kind of like assigning a role. In the past few years, we have gained a lot of new talent and great experts both in productive roles and in the management.
All in all, I would say that the whole team can be happy with the path we have taken to develop the operations of the Pohjaset Group. When we started, we had a turnover of about EUR 10 million and the objective to rearrange the management, after which we wanted to start to boost our operations. Once we had established a solid foundation, we started to strive for controlled growth without compromising our values. As a result of this, our turnover for last year was EUR 19 million and our predicted turnover for this year is EUR 17.5 million, which reflects the closing of the Veitsiluoto factory. However, it's not all doom and gloom as we have already made new agreements from 2023 onwards, so we know our turnover will exceed EUR 20 million.
As part of our strategy of controlled growth, we have also expanded our operations to Sweden, where we have transported cargo and had operations for a long time now. In the past few years, our business concepts have also been on the rise in Sweden, and the major investments we have made in Northern Sweden also attract others to invest in us.
In order to expand to Sweden, we decided to establish a subsidiary with the help of Business Tornio. In Sweden, financial supervision has reached a point where something as simple as opening a bank account is a real hassle, so Business Tornio helped us a great deal when we were getting started.
In addition to Sweden, we want to strengthen our position here in Northern Finland, like in the Oulu region, where we have already expanded our business. Last year we also expanded to Jyväskylä, and it will be interesting to see if it will develop into our next big hub. There are plenty of opportunities in the Jyväskylä region, which will help us stay on our path of controlled growth, as is part of our company strategy, and without forgetting our values."