The Recycling services unit produces tailored recycling solutions and services and develops new and innovative recycling solutions together with its customers to meet the customer's needs. We also serve corporate customers at the Tornio Recycling centre, which is conveniently located in Kromilaakso between the Röyttä factory area of Outokumpu and Tornio city centre, close to the Swedish border. As a result of our recycling operations, we also supply high-quality biofuels and recovered fuels to our customers and provide our partners with a sustainable and high-quality service package all the way from collecting energy wood from the roadside or a recycling centre and transporting refined bioenergy products to the power plant. We also provide mobile recycling services, including crushing and screening of materials, among other services.
We develop our operations together with our expert partners.
We provide services for various sectors. With our partnership model, we can tailor our services to the customer's needs.
Our employees are highly motivated and we invest in safety, quality, the environment and customer services. To develop our operations and the skills of our staff, we invest in training and multidisciplinary expertise and we rotate tasks and positions. Our operations are based on sustainable business.
Our service portfolio cover
Comprehensive bioenergy supply chain from material crushing or chipping to power plant deliveries
Reception of recycled and waste materials
Sorting of construction waste
Sorting of mixed waste
Mobile material crushing and screening services
Screening and crushing services and equipment rental:
Thanks to our versatile range of high-quality equipment, we can also provide mobile recycling services. Whether you need sorting machines, crushing, screening, a combination of these or an even wider service package, you can be sure that with our resources and expertise, we will find the right recycling solution for you. You can also rent our equipment.
​Keestrack K6 mobile screener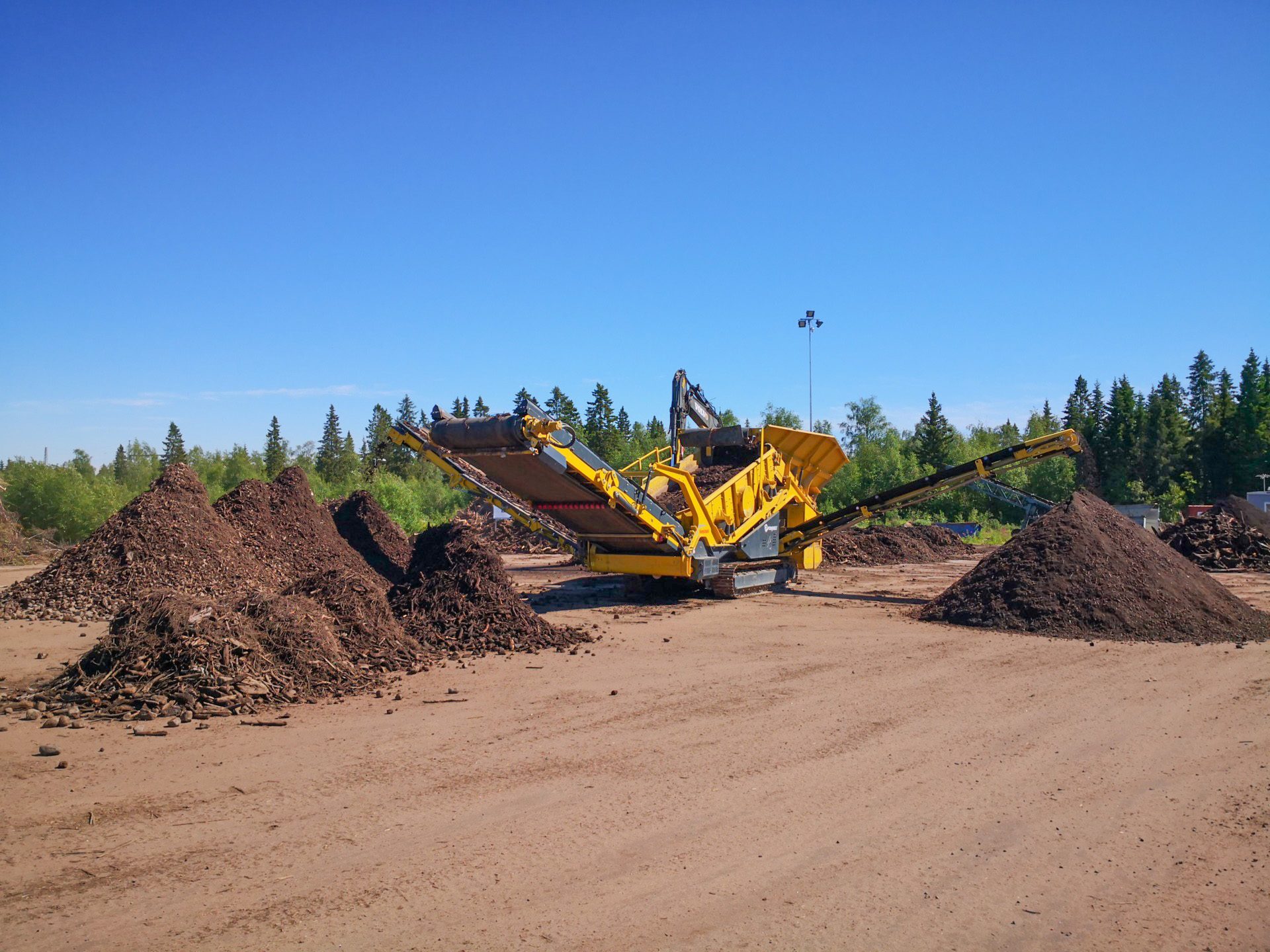 The K6 is the flagship of the product range. Its large screening surface and simple structure enable its large and uninterrupted production capacity. The mobile screener is ideal for screening products such as rocks, topsoil or contaminated soil and it has a wide range of accessories. Active power adjustment technology and optimised hydraulics ensure better fuel economy, achieving fuel savings of 10–35%.
Basic information:
Weight: 30 t
Screen deck: 8,2 m²
Number of decks: 2 (3 divisions)
Feeder: 8 m³ / steel plates
Neuenhauser 6020H trommel screen
The Neuenhauser trommel screen makes sure that production keeps going with minimum interruptions on any site. Its large feeders and wide conveyor belts make sure that material enters the drum and exits the screen smoothly. Its wheel-based configuration is ideal for screening topsoil, compost and waste.
Basic information:
Model: 6020H
Weight: 18-25 t
Base configuration: wheels
Engine: Volvo 75-98 kW
Drum length: 5500 mm
Drum diameter: 2000 mm
Keestrack S5 stacker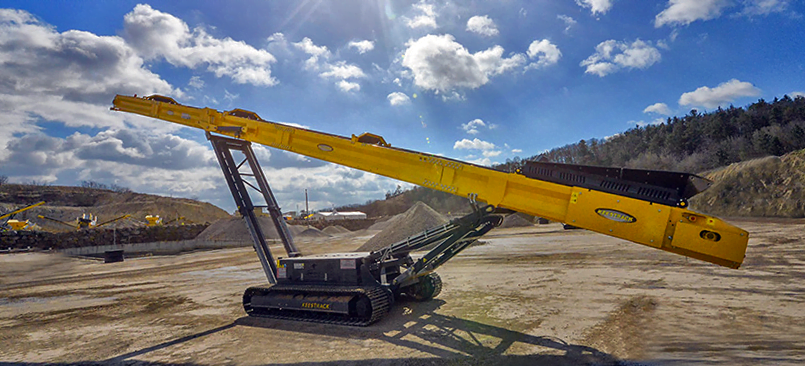 Stackers are a more efficient and durable alternative to wheel loaders.
Basic information:
Weight: 12 t
Length: 23 m
Conveyor belt width: 1 m
Pronar MRW 2.85 slow-speed shredder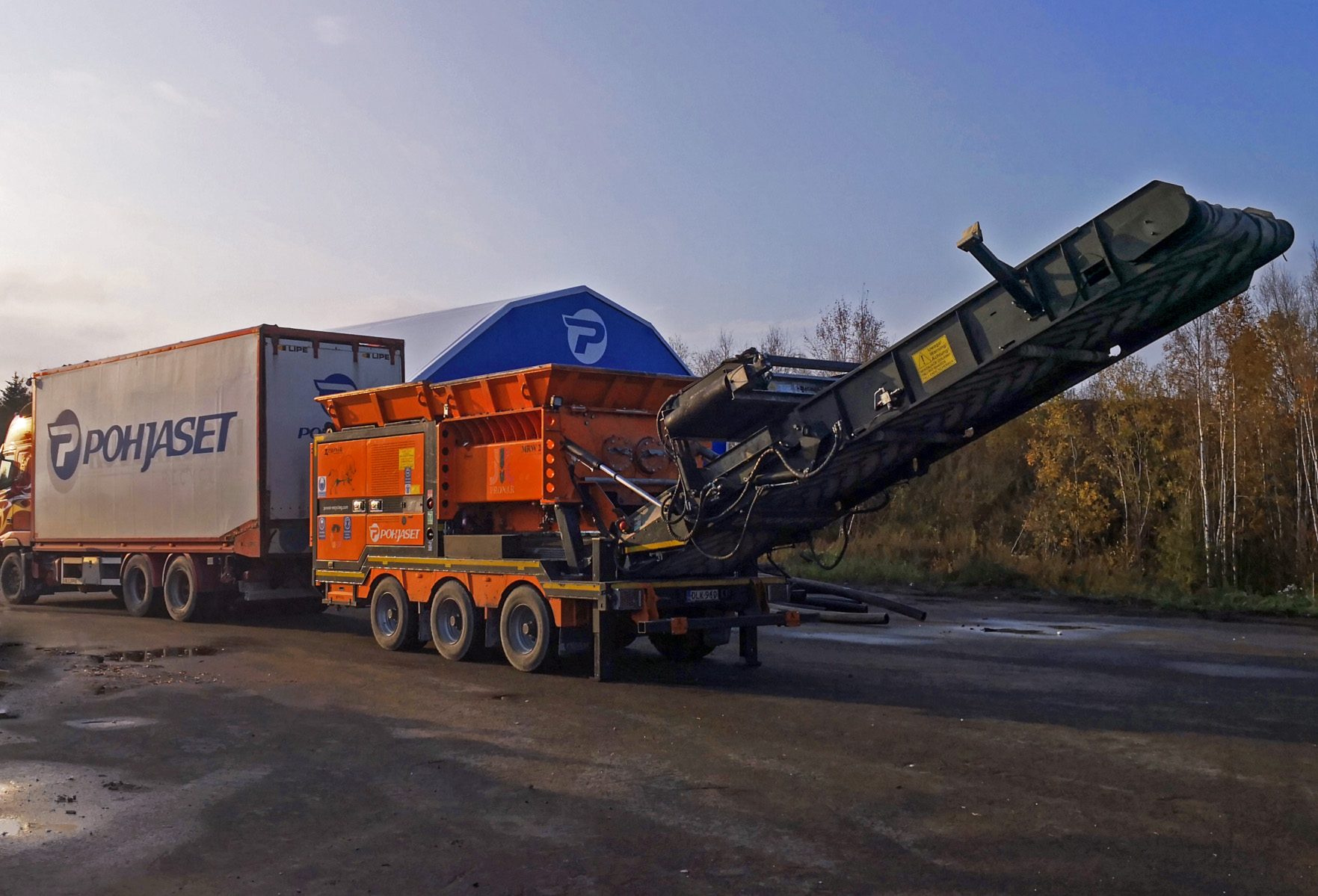 The Pronar slow-speed shredder is suitable for processing all types of materials, such as municipal and construction solid waste and lightweight materials. The key benefit of the Pronar slow-speed shredder is its mobility.
Basic information:
Weight: approx. 26 t